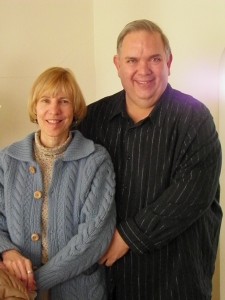 Hi there! I'm Randy Hartwig. I am a follower of Jesus Christ and serving Him and His people is my life's passion. I'm a husband, foster dad, and dog lover. I was born in Missouri, met my wife, Laurel, in Minnesota, served God with her in New York for over 35 years and am now living in South Dakota.  In the past I have been a pastor, teacher, worship leader and business administrator in the institutional church.
I'm also a writer and I can create websites, so that's why I'm here. I'm using this platform together with the Word of God to introduce people to Jesus Christ and help believers grow in every way in their walk with Him. The home page of this site presents a summary of what I will offer here and I expect that to expand over time.
My goal is to make this site a valuable resource to all who call Jesus their Lord and Savior. If you agree that it is, please come back regularly and share it with your friends and family.