You can grow in every way in your personal and spiritual life as a follower of Jesus Christ! The purpose of this website is to help you discover the Biblical keys that will show you the way. An incredible journey with Him is waiting for you. He will change your life!
How to grow in a relationship with God and His Son Jesus Christ. You can  experience the fullness of His love, forgiveness of all your sin and eternal life.
How to grow in the Word of God. The Bible is the source of all truth and relevant to your life today. It is the key to your spiritual development.
How to grow in the Holy Spirit, the source of power for all believers. When He works in your life you will discover the unique spiritual gifts He has given you. You will also be able to tap into His divine power so you can walk out the truths you learn from His Word.
How to grow as an integral part of the Body of Jesus Christ, commonly referred to as the church. The true church is not a building, an institution or religion. It is an assembly of believers, a living organism, a community of love, worship, and service where Jesus functions as the literal Head. 
Grow in Every Way – The Foundation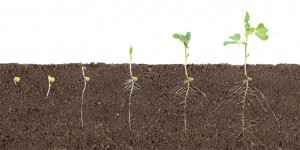 The site name is based on a scripture verse in Ephesians 4:15. The believers will grow in every way as they speak the truth (God's Word) to one another.  Read the entire text in context here: Ephesians 4:11-16.
Do You Live in the Mitchell, SD area?
Are you looking to meet with other believers outside the system? I am! If you live in this area and want to find out what that might look like, contact me at randy@randyhartwig.com. Let's arrange a time to meet up and discuss it.  I'm not trying to start a traditional church. Been there, done that. My purpose is to encourage Christians to gather together as an extended family to love God, serve one another, and reach out to those who don't know Him. Learn more at Ekklesia – His Assembly. 
Are You a Fan of this Site?
Please share this site on your social media by using the buttons below. Help me spread the Word.