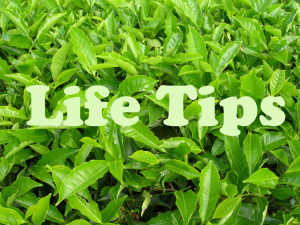 What are Life Tips?
It's a category on my blog that will identify posts that may not be spiritual but will cover practical topics that I believe will benefit you.
Why would I add that type of content to my Christian outreach site?  Well, I know that God is interested in your whole life, your whole person and the things that affect you daily.  So if I learn or come across something that has some value for you I'm going to feel free to share it. As I write this I have no idea what kind of content is going to end up there, but I feel there needs to be a place on this site where I can share things that are not of a spiritual nature but can meet the needs of my readers.
You'll be able to find more Life Tips as they become available by clicking on that category in the selection box on the right side of the page. You can view the first one here.
As always I'm interested in your feedback. If you have any suggestions or requests for topics you would like to see on the site, let me know.